CEUS Services
As a smart home owner you know that it is important to repair and renovate your house to keep it in good shape.  A paint job will make your home beautiful again and roof repair is necessary to avoid extensive damage.  CEUS Roofing and Painting provides services to renovate your home and make it look great.  Not only will you enhance your neighborhood, repairs and upgrades will increase the value of your home.  Roofing and painting services will protect your home and your investment.
An easy way to give your home a new look is with a lick of paint!  Paint can transform the way your house and rooms will look and feel.
Repair your roof before the situation gets worst.  We can also fix your roof in preparation for solar panel installations.  A good roof is a good home!
Handyman repairs and minor fixes are necessary to give your home that complete and polished look.  We do upgrades and household repairs.
Skilled Technicians
Our team members are trained technicians who are skilled and experienced in the work they do.  It is our mission to provide quality workmanship at affordable prices.  We promise to complete your project in a timely fashion and always keep you informed of the progress. We value our customers and respect their homes!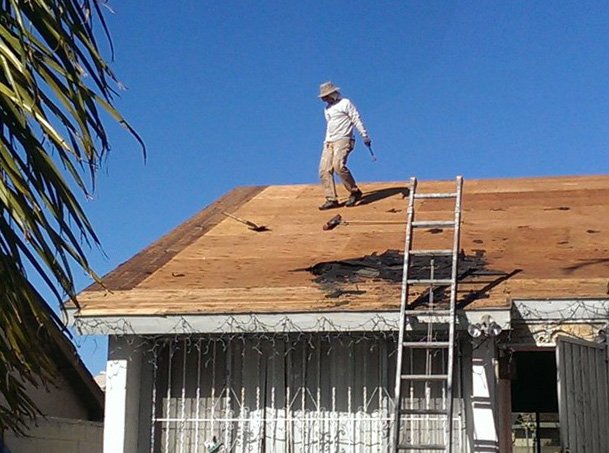 Equipment Is Key
Whether you want your house to be pink or yellow, we can accommodate your request!  We have the necessary equipment to paint your house quickly, effectively, and with minimal disruption to your day to day schedule.  Talk to us about the color, quality, and type of paint that works best for your home.  Interior and exterior paint projects welcomed.
Gallery
We complete many projects within San Diego, see some of our previous projects: