San Diego Painting Services
CEUS Roofing and Painting offers San Diego painting services for exterior and interior walls and ceilings.
We offer advice and suggestions for the best paints for your house and your rooms.
We have the equipment and expertise to paint all types and textures of surfaces.
More importantly, we take pride in the work we do so you can be assured of a paint job well done!
Colors of Paint
When it is time to paint the inside or outside of your house, it is important to choose your colors carefully.  Some colors go well with the style & color of roof you have, or they may complement the color of your window frames.  Similarly, some rooms may work better with a darker shade of paint whereas others would do well with a bright color of paint.  CEUS has had years of experience in painting and can help you make your house look great with the perfect color of paint.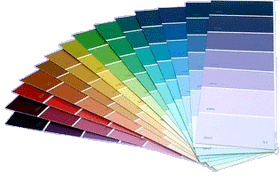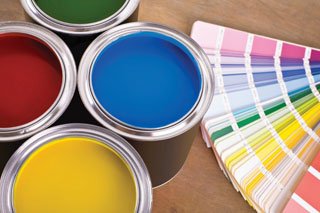 Types of Paints
In addition to the color of the paint, there are also different types of paints which are better suited for different purposes. Bathroom and kitchen paints protect against moister and are fungal resistant.  Metal paints are for painting over metal surfaces and floor paints are suited for painting concrete and floorboards.  There is also the matter of shine.  Paints can be (from least shiny to most shiny): flat, low-sheen, satin, semi-gloss, or gloss.  Each type of paint has properties making it suited for different areas of your home.  What type of paint is best for your home?  The experts at CEUS are well versed in the variety of paints and primers available on the market. Call us for information on our San Diego painting services.  We're here to help!
CEUS Painting Services
Giving your house a new coat of paint is one of the most easiest and most cost effective ways of transforming the way your home looks.  Depending on how old your house is, the old layer of paint may need to be scraped off before painting begin.  Again, depending on the color of paint you choose, the location where the paint is to be applied, and the condition of the previous layer of paint, you may need a primer before the final layer is applied.
CEUS Roofing and Painting can help you choose the paint suited for your project.  We have the equipment and skilled painters who can complete the job quickly.  We take the time to cover and protect areas not to be painted and we are known for our careful, detailed work.  Not only do we paint, we will also administer small repair work such as filling holes, evening out dents, and patching where needed.  Call us for a free estimate.